In Muncie today, temperatures are near 60° with sunny skies. The normal high today is 42° and a normal low of 27°. Over the course of a few days, high pressure and calm conditions have gradually moved into East Central Indiana. But there have been a few instances where temperatures have changed nearly in an instant.
Imagine temperatures changing within the span of two minutes. This is the story for the city of Spearfish, South Dakota. At 7:30 AM on January 22, 1943, the temperature was -4°F. Two minutes later, the temperature was recorded to be 45°F. This is a temperature increase of 49°F in two minutes, and this holds the record for the quickest temperature change!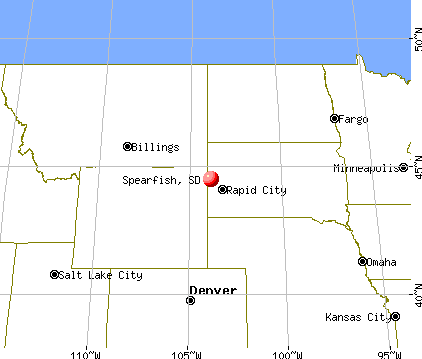 http://city-data.com
The high for this day in Spearfish would be 54°F and this was at 9:00 AM. After that, temperatures took a dive once again back to -4°F in a span of 27 minutes. This all happened on that day in January 1943!
As for a cause of the change, The National Weather Service in Sioux Falls, S.D. describes the cause of the dramatic temperature changes:
"The wild temperature fluctuations were likely due to cold air and warm air sloshing back and forth along the plains at the base of the Black Hills. A similar effect would be to pour warm water into a shallow bowl of cold water. The water would slosh back and forth a few times before settling down. This is likely what happened with the warm and cold air along the Black Hills."
–Cardinal Weather Service Forecaster Ethan Rosuck