April is notorious for severe weather outbreaks especially as far north as the Ohio Valley and Great Lakes. There have been many years in which notable events took place during the month of April.

April 14, 2006 Severe Weather
On Good Friday, April 14, 2006, a severe weather outbreak unfolded across much of Indiana. During the course of the afternoon and evening, storms would develop within the state of Indiana. Some of these storms would produce damaging hail. Hail of up to 2 inches would fall with these storms on the areas that were impacted by the storms. A few tornadoes even touched down along with the storms on that evening as well causing damage and ripping off roofs on structures. Damaging winds also accompanied the severe weather as well. A 85-mph wind gust was measured around Indianapolis along with hail of nearly 2 inches just after 10 pm.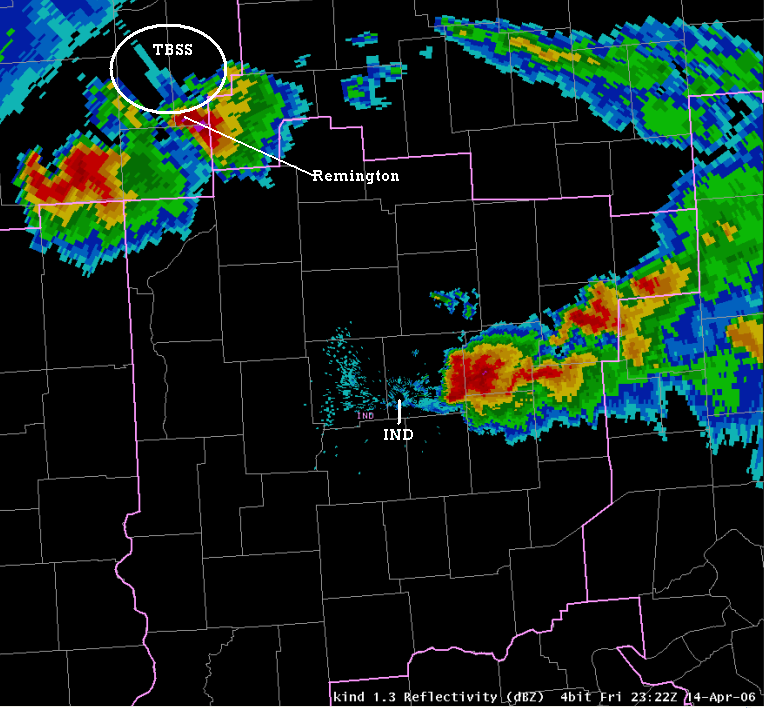 April 19, 2011 Severe Weather
On April 19th, storms rolled through Indiana as early as the mid-morning and continued into the early afternoon before dissipating. However, this would be moving along a warm front and eventually a cold front would approach and with it bring a line of severe storms. This line of storms would come in a bow wave echo pattern as it approached Indiana. The storms would go on to produce several tornadoes including an EF-2 tornado just south of Lafayette, Indiana. They would also bring several inches of heavy rainfall to the area with the heaviest falling along the Terre Haute-Indianapolis-Richmond line bring excess amounts of 2+ inches of rainfall for many.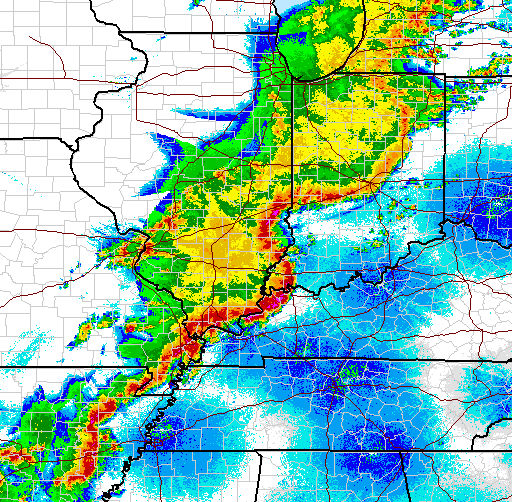 April 18-19, 2013 Severe Weather
On April 18, a line of heavy rain and storms would slowly make its way through the area being heavy rainfall to much of Indiana. Unfortunately, this would lead to significant flooding in the area. Heavy rainfall amounts of 3-5 inches of rainfall across much of western Indiana, including Indianapolis. However, this would be added on to the heavy rainfall that also fell earlier in the week on April 16-17. The rainfall amounts with the rain combined would reach up to nearly 7 inches in spots in central Indiana.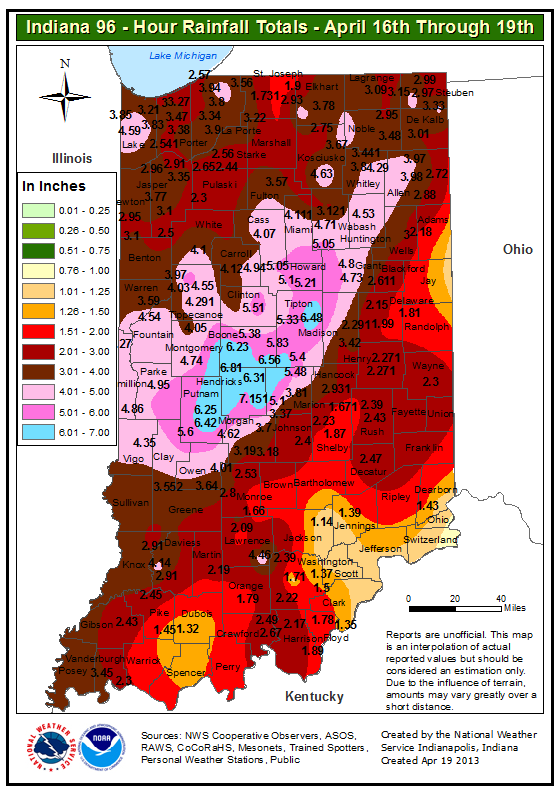 Sources
https://www.weather.gov/ind/april192011severe#:~:text=Severe%20thunderstorms%20developed%20and%20moved,and%20a%20couple%20of%20tornadoes
https://www.weather.gov/ind/apr142006tor
https://www.weather.gov/ind/apr192013flood#:~:text=Thunderstorms%20brought%20heavy%20rain%20to,of%20which%20reached%20record%20levels
https://www.weather.gov/lot/2006apr14#:~:text=During%20the%20late%20afternoon%20and,Marseilles%20in%20LaSalle%20County%20Illinois